HISTORIC DISTRICT STATUS AND THE FUTURE OF RIDGEWOOD
---
---
Ridgewood is only one part of the architectural and historical link to Canton's past. The formation of the Ridgewood Preservation Committee, now known as Historic Ridgewood, showed the commitment of the residents to their neighborhood. The purpose of the formation of this organization was to preserve the character of the neighborhood by preserving brick streets, lighting standards, and through a vigorous membership campaign, encourage neighbors to help maintain the historic flavor of the neighborhood.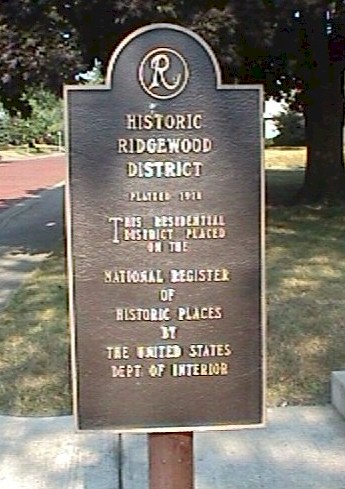 As a result of the work of the original committee, Ridgewood was listed as a Historic District on the National Register of Historic Places in 1983. The administration of the City of Canton has pledged its support to the restoration of the street lighting standards and the brick streets to help us maintain the historic character and charm of our neighborhood.
The Ridgewood allotment is now over eighty years old. A comparison of Ridgewood 1920 to Ridgewood 2001 is noteworthy for the fact that the appearance of neighborhood has changed very little. The houses were built to last and most of them are as well maintained now as they were many years ago. Look at the photo of construction of a house on Market Avenue in the 1920's....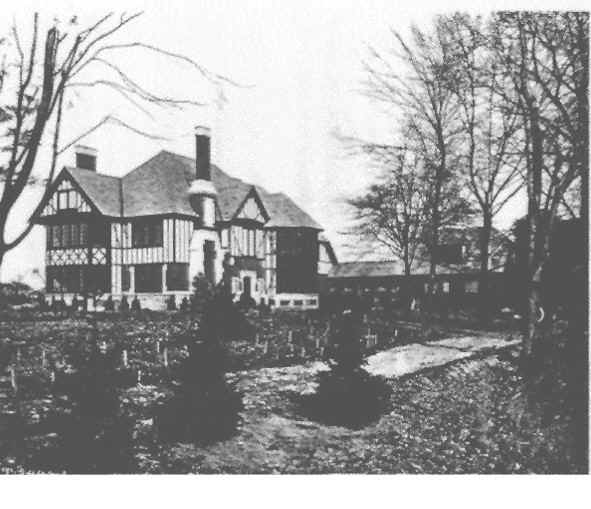 and compare it to the house as it looks today....!

The street lighting standards remain the same in the neighborhood and there are still brick streets. Construction has continued in the neighborhood over the years until virtually all lots are now filled. Newer homes also add their own personality to this historic neighborhood.

Ridgewood has a very special family continuity. Many people raised in Ridgewood have returned to purchase other homes in the neighborhood and to raise their families here as well. This love for city and neighborhood is now being passed to a new generation.

Ridgewood is only one of a number of 1920's developments in Canton, and across the state of Ohio, showcasing Revival styles popular when the neighborhoods were developed which have survived into the 21st century.

Last but not least, Ridgewood is proud to be a part of downtown Canton!