ALBRECHT, WILHELM, AND KELLY
The firm of Albrecht, Wilhelm and Kelly was formed in 1919 with offices in both Massillon and Cleveland. The firm was comprised of Herman J. Albrecht, Karl Wilhelm, and John Sherwood Kelly. Although Albrecht was a native of Massillon, Ohio he made his home in Lakewood where he lived in a modest Spanish style home of his own design. Wilhelm was also from Massillon and lived there throughout their partnership until he died in 1946. John Kelly was originally from Tennessee, but left the firm in 1925 to become a prominent architect in the Cleveland area. The firm was reorganized in 1925 as Albrecht and Wilhelm. Herman J. Albrecht handled most of the designing for the firm, while Wilhelm "supervised drafting, specifications, and construction".

The firm was responsible for more than 700 commissions in which over five hundred were residences. Most of their works can be found in the Canton-Massillon area of Ohio. There are also Albrecht designed homes in Lakewood, Rocky River, Shaker Heights, and other Cleveland suburbs, as well as in Dover, New Philadelphia, Mansfield, Wooster, Alliance, and Warren. An example of a home designed by the architectural firm is pictured below: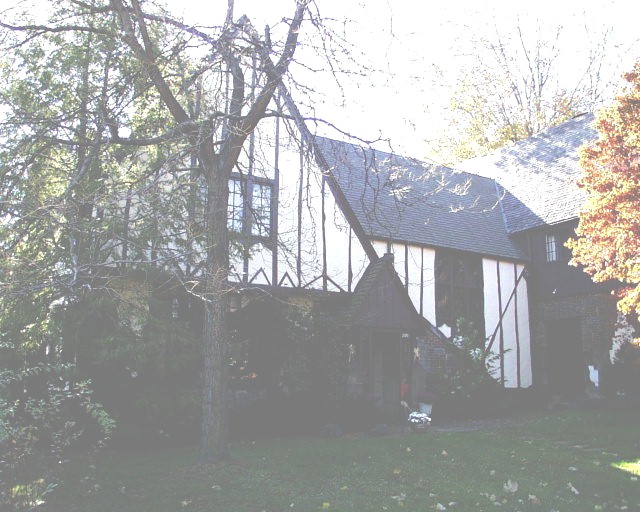 CHARLES E. FIRESTONE
Charles E. Firestone was born in Middlebranch, Stark County, the son of Calvin H. and Ida E. Firestone. He graduated from Canton's Central High School in 1908 and from the Department of Engineering of the University of Michigan with a Bachelor of Science degree in Architectural Engineering in 1914.

After a short period of time in Detroit he returned to Canton and became associated with C.V. Pettit. He purchased Pettit's interest in 1919 and practiced alone with an office in the Renkert Building until 1925 when he formed a partnership with Lawrence J. Motter.

Edward T. Heald, Stark County historian, calls Mr. Firestone Canton's leading architect from 1915 to 1959. Fifty-four new school buildings and seventy-three additions were designed by Mr. Firestone and his office, the most significant probably being Timken High School. The firm also designed Fawcett Stadium, which at the time it was built (1937) was the largest high school stadium in the country. Public buildings Firestone designed included the Bow Federal Building (the old Canton Post Office), Canton Memorial Civic Center and Molly Stark Hospital. Some of the many churches designed were Calvary Presbyterian, St. George Syrian Orthodox and both the schools and churches for St. Michael and St. Joan of Arc parishes.

Mr. Firestone's last residential design for Ridgewood is shown here:




Louis Hoicowitz
Louis Hoicowitz was a Russian immigrant who settled in Canton. He owned and operated the Louis Hoicowitz Construction Company from 1922 to his retirement in 1952. Mr. Hoicowitz built more than a dozen houses in Ridgewood, ranging in style from Georgian Revival to Tudor Revival. His masterpieces were constructed in the French Norman Revival style.
Houses designed by Hoicowitz used unusual building materials and showed a love of detail in design and in construction. He designed impressive chimneys with free-standing separate shafts rejoined at the top with corbelled caps. He liked turrets, which he topped with conical roofs. A completed Hoicowitz house might also come with the interior color scheme established and the landscaping completed.