Some of the styles of homes in the Ridgewood District are shown here. There are many variations of the styles, as well.
Tudor Revival
Tudor Revival style houses are characterized by steeply pitched end gabled roofs, gabled entryways, multipaned narrow windows, tall chimneys (often with chimney pots), masonry construction, and decorative half timbering in many cases.
Here is an example of a period ad for a Tudor Revival house....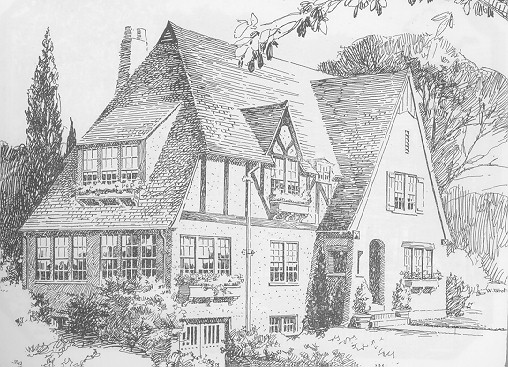 ..and here is what was built in Ridgewood...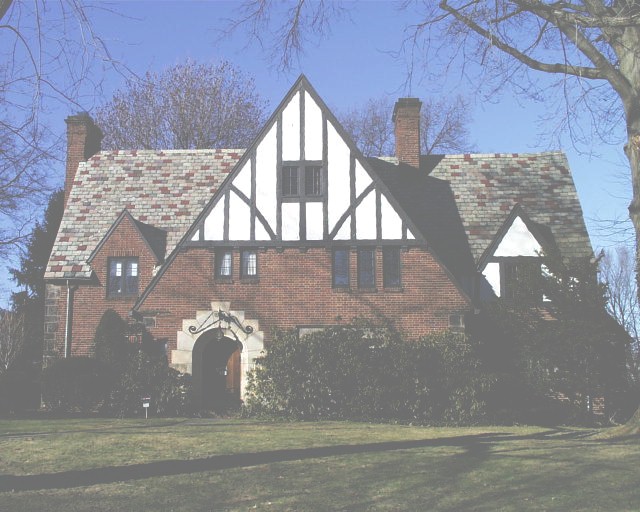 Georgian Revival
Georgian Revival is characterized by symmetry of floor plan and facade, gable or gambrel roof, central chimney, lights (panes) in or above the door, door flanked by pilasters or columns and capped by a decorative crown, often offset by a porch, and six pane to twelve pane double hung windows
Here is a period ad for a Georgian style home....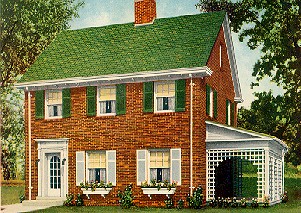 ...and an example of a Georgian style house in Ridgewood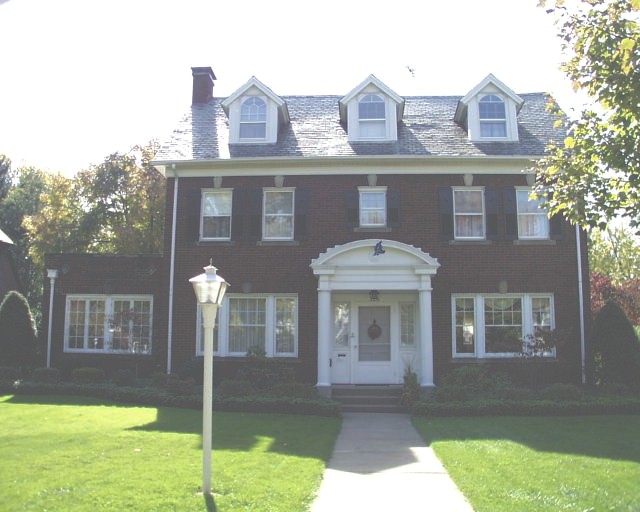 French Revival
A popular style, French Revival was characterized by narrow door and window openings, paired casement windows, exterior shutters, paired French doors, steeply pitched hipped or gable roof and half timber framing with a stucco covering. Here is one of Ridgewood's French Revival houses.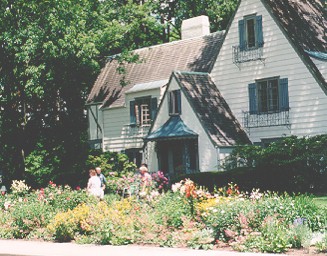 Spanish style homes
Inspired by styles as different as simple adobe houses to the Baroque missions of the U.S. Southwest, this style is characterized by structures with flat or low pitched roofs, stucco covered stone or brick walls, multiple doors, and sometimes verandas as well as courtyards. What a treat to have a few in our neighborhood!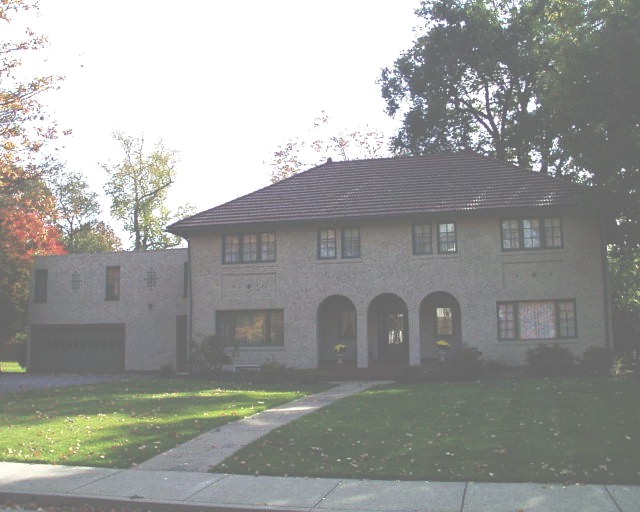 Foursquare Styles
You could order a Foursquare house from your local building supply- and some former residents of Ridgewood must have done that! Look at this ad, then the photo of one of the neighborhood houses. The supplies arrived at the building site ready to assemble. Custom touches were at your discretion.
The ad....., which included a picture of the house and a floor plan....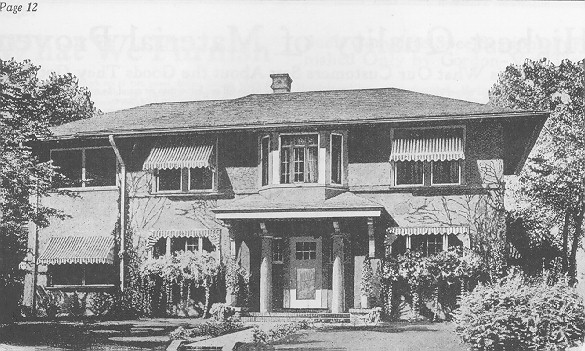 And the house in the neighborhood...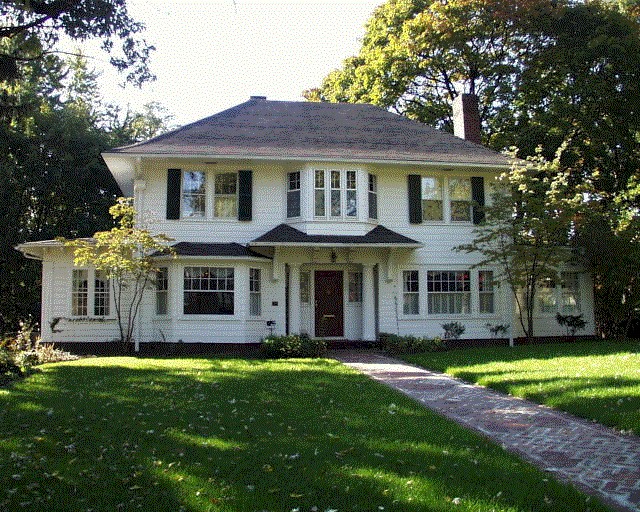 Cottage Styles
It's hard not to love the quaintness of cottage style, and Ridgewood has a number that are wood-sided or brick faced.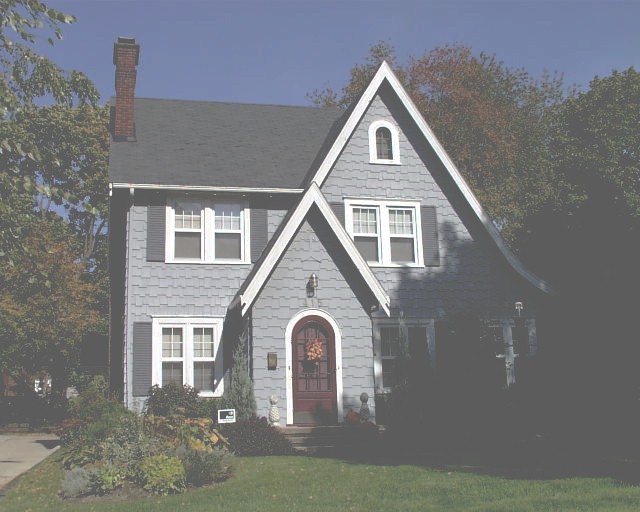 We also have one Victorian Painted Lady that was the old farmhouse on the land that predated the Ridgewood Allotment. You can see that in our history pages!
You really should take a drive and see all our styles from the painted lady to "Tudorbethan" cottages to foursquares and 1950's bungalows and of course some of the larger stately houses...too many houses to show you here. But more than houses on display, Ridgewood is part of the City of Canton where 300 families occupy buildings they call homes!!!